The Power of Automated Reference Checks
We love reference checks.  There, we said it.  Reference checks are simple and effective, and an important step in any well-designed hiring process.  Yet, despite the fact that they are proven to work, they are often skipped or skimmed over because they are hard to do.
Thankfully, automated reference checks save time, increase effectiveness and add structured data that can be used in company and position-specific pre-hire screening.  Just how fast are they?  All references typically complete their evaluations in 2-5 days with under 30 minutes invested by the hiring team. This compares with 1-2 weeks of pretty intense effort the 'old-fashioned' way. 
Reference checks are valuable additional information giving a more accurate picture of each applicant.  Are you learning as much as you can from them?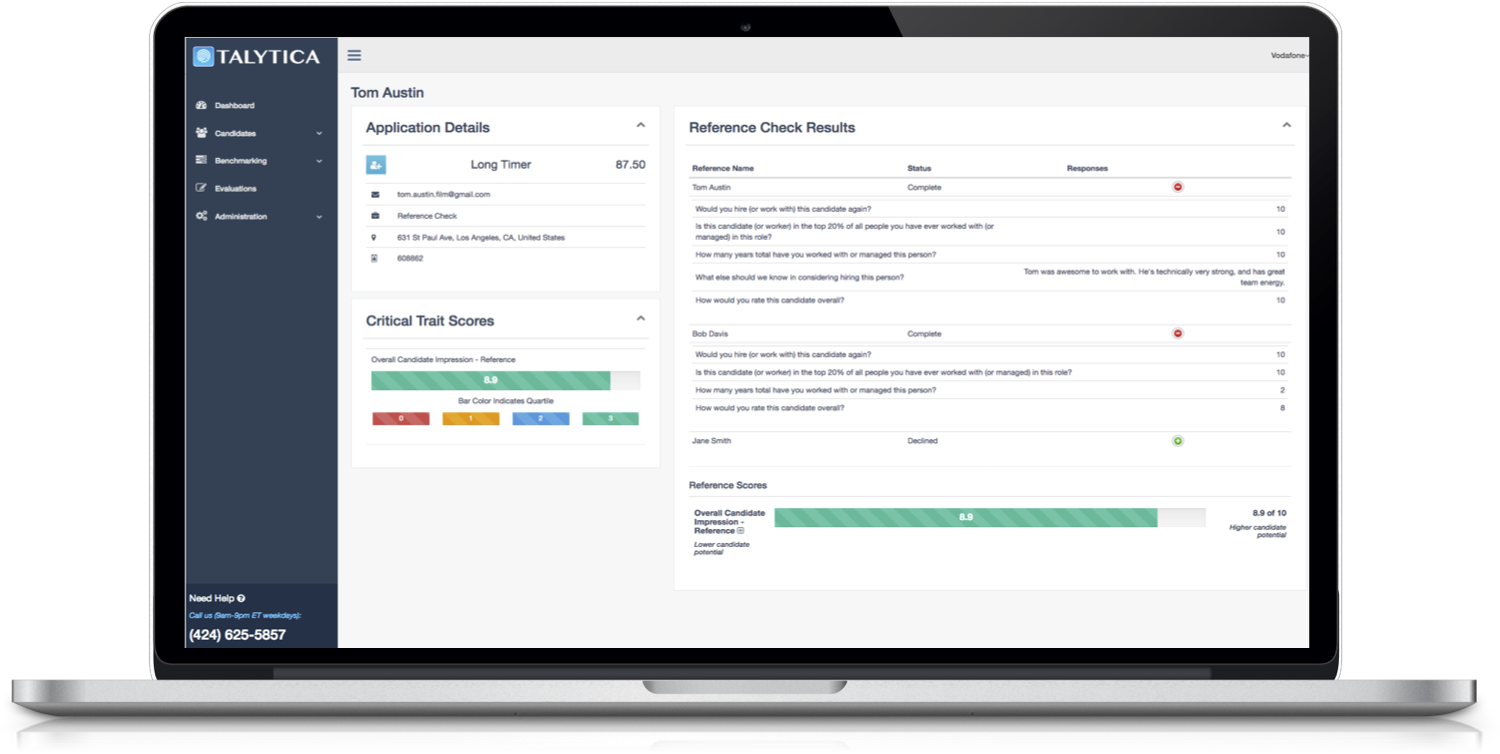 Most companies don't value reference checks, but also ignore how much time manual reference checking takes.   Think about it.  The average company receives 80-120 applicants for a single job posting on popular job boards, and each candidate is asked for 3-5 references.  Following up is time-consuming.  It takes twenty to thirty minutes of email and phone tag to get in touch, and another 20-30 minutes to conduct.   That means even this basic use of reference checking takes a hiring manager 5-20 hours for a single job position. 
If you are hiring twenty people this year, that's 100 to 400 hours of your time - or 2.5 to 10 weeks of your time. 
The result is that most hiring managers don't reference check 'right.'  They don't have the time.  Most do a very cursory reference check as a rubber stamp to close out a file.
Let's change that.